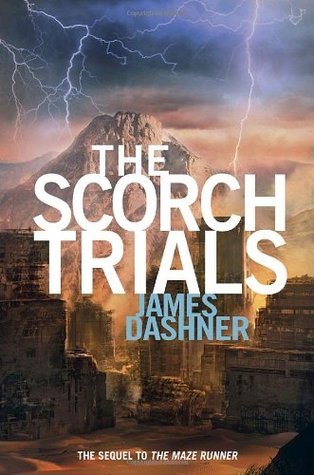 This review may contain minor spoilers for the first book in the series for a review of that book click here.
Synopsis:
Solving the Maze was supposed to be the end.
Thomas was sure that escape from the Maze would mean freedom for him and the Gladers. But WICKED isn't done yet. Phase Two has just begun. The Scorch.
There are no rules. There is no help. You either make it or you die.
The Gladers have two weeks to cross through the Scorch—the most burned-out section of the world. And WICKED has made sure to adjust the variables and stack the odds against them.
Friendships will be tested. Loyalties will be broken. All bets are off.
There are others now. Their survival depends on the Gladers' destruction—and they're determined to survive.
Review:
In my review of the first book, i said that it was amazing, and this book tops that.
I have seen many mixed reviews about this book and the third in the series, most of it is because people don't get "answers". In contradiction to those reviews, I do see that I've gotten answers and not clear answers where the author says "okay this is what is happening", but he gives you hints and clues and when you piece it all together, you get your answers.
The plot of the second installment of the maze runner trilogy is very fast paced, thrilling and mysterious. Just like the first book, this book took my sleep away from me and just kept me wondering what was going on. He gives you little clues and hints of things that don't seem quite right and there are also a lot of cliffhangers in this book that keep you flipping the pages. James Dashner did an amazing job once again.
In this book we get some new characters, some of them are really mysterious and some of them are amazing! Some characters disappoint you and some amaze you. There is a lot of confusion around some characters which was also so interesting and gripping.
Some times what i didn't like about Thomas was that he was being so selfish at some points in the book, i still like it because James Dashner makes him feel real, a real person with mistakes.
In this book i did lack a strong connection for any of the characters, i was rooting for Thomas and was connected to him, but not as strong as in the first book.
What i did love was the friendship between Newt and Thomas, they have such a beautiful friendship and i love it so much!
If you liked the first book and don't mind thinking and trying to piece every clue you get together to get answers, you should definitely pick up this book!
I gave this book ★★★★ on Goodreads.